In our Optical boutique certain brands have proven to be standout winners with both our customers and our staff and we'd like to share them with you.
Introducing Gucci to our line of designer brands! We have an extensive selection of eyewear including the latest styles in designer sunglasses and prescription eyeglasses.

Tempted to order online for your next eyeglasses or contact lens prescription? Here are a few reasons why ordering from us is a better idea...
The doctor is a friendly guy who cares about my eyes. Recommended i go see a specialist at uci for something and hooked it up with contact solution samples. The guy at the desk, Giovanni, cool guy too. I live near the area so I stop by to kick it...
I have found Dr. K and his coworkers dedicated to their works and very responsible . They have been always respectful and they have done the best they could do . They feel ownership to the problem that they encounter with and they try their best to solve it as...
This is the best optometrist I've ever visited. I've been wearing contacts for over 5 years and I never had the perfect vision until now. I got used to not seeing so well and assumed that that was just the best I could get but Dr. K was so patient...
This is a very good optometrist, I have worn glasses for over 5 years, I was used to not seeing very well, but the doctor helped me realize that I can see better with good glasses. As soon as the doctor was there, he helped me choose the best glasses...
Today was my first time coming here, There was a mix up with my appointment time/date but I was still able to see Dr. K near my time spot. As someone who is in nursing school and works full time, I am extremely busy with limited days off so I...

Review Us Online
We welcome your feedback and appreciate your time in helping us find new ways to make our patient services exceed your expectations! Please consider submitting an online review to further spread the word about our services.
Designer Frames at UC Irvine
We have an extensive selection of eyewear including the latest styles in designer sunglasses and prescription eyeglasses. Here are just some of the lines we offer:
Also feel free to check out our eyeglass guide.
We offer a wide selection of contact lenses including disposable soft contact, bifocal/multifocal, toric, and colored lenses. Whether you wear daily, weekly or monthly disposables, or conventional (vial) lenses, check out our selection of lenses that fit your needs. Daily lenses are prefect for the UCI student on the go!
Dec 19, 2018
Nov 27, 2018
Every good pair of eyes eventually gets old and with age comes a condition called presbyopia. Presbyopia, which usually begins to set...
Why Do I Need Regular Eye Exam?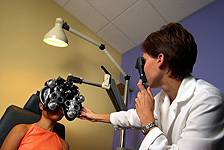 While most people schedule regular check-ups with doctors and dentists, many are not aware of the importance of an annual visit to the eye doctor. Regular eye exams can be the key to the early detection and treatment of emerging vision problems, eye diseases, and a number of other health issues. When you come to a University Park optometrist for an eye exam, you will receive comprehensive service designed to find and correct any vision or eye issue. Don't take good vision for granted, schedule an appointment today!
18052 Culver Drive Suite 18052
Irvine, CA 92612
Monday:

10:00 AM - 8:00 PM

Tuesday:

10:00 AM - 8:00 PM

Wednesday:

10:00 AM - 8:00 PM

Thursday:

10:00 AM - 8:00 PM

Friday:

10:00 AM - 8:00 PM

Saturday:

10:30 AM - 6:00 PM

Sunday:

11:00 AM - 4:00 PM
Medical Plans we Accept
We accept all Major Medical Plans – please call the office to verify.
Vision Plans we Accept
Vision Service Plan (VSP), EyeMed, Aetna, Spectera, and many more